Car thieves are undoubtedly the nightmare of all motorists. But would you think that they can also be a thorn in their side for professional racers?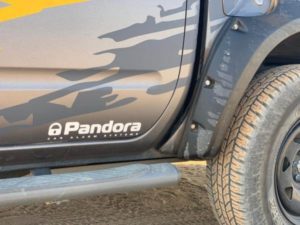 Racing and accompanying vehicles are usually kept in strictly guarded places away from the eyes (and hands) of the curious persons. However, there have been cases when a theft actually occured. Stolen wheels, steering wheels or other "little things" will serve as coveted souvenirs for someone, but they will cause considerable problems for the racers. The four-time Dakar Rally champion Ari Vatanen also knows about this. In 1987, the whole race car even disappeared. What at first glance looked like a hidden camera joke was, in fact, a harsh reality. The thieves then demanded ransom of $ 90,000 for the car.
The Jantar Team did not want to leave anything to chance at this year's Dakkar Rally and, in addition to having had the top class KTM 450 Rally motorcycle, it also reached for the top class security. Even the best racers would fail without the accompanying vehicle, which carries various support materials and spare parts. For safe accomplishing the whole rally mission the accompanying car Nissan Navara had been equipped with an unbeatable security system – Pandora.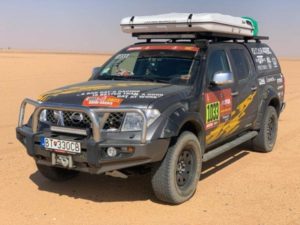 All went well and the Slovak Amber Team racers Dávid Pabiška and Rudolf Lhotský successfully reached the finish line on this most challenging rally in the world. They managed to take the fourth and the ninth place in the Original by Motul category, thanks to which they brought home two medals.
Congratulations! We are glad that Pandora has been a part of this success.