The Pandora premium security systems are the most modern and secure vehicle protection systems on the market today. Pandora is worldwide popular mainly thanks to its unique combination of unbreakable security and comfortable features. In addition, you always carry the controls of this complex system in your pocket without having to think about it. The ability to control and authenticate driver by smartphone is one of the most attractive features of the Pandora systems. That's why Pandora has introduced the completely new Pandora Connect app.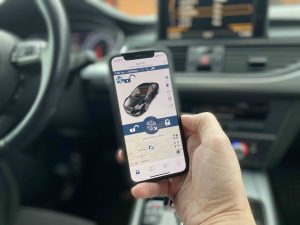 The new application can be found in the stores for both platforms (Android and iOS). The new user interface is significantly different. When we were designing it and deploying control buttons, we took into account ergonomics of new and bigger smartphones, as well as we listened to suggestions and feedback from our customers, who are the biggest source of inspiration for us. Hence, the Pandora app has undergone numerous changes (new functions and their logical arrangement) what resulted in introducing the Pandora Connect application.
In the new view, the original 2D vehicle was replaced by a 3D model displayed from the side and top view for better visibility of individual details. The vehicle type can be adapted within the category (e.g. SUV, saloon… etc.). The display of the vehicle is drawn to the smallest detail and also displays the real state using icons that can indicate, for example, an open window.
The main elements of the application have been moved from the bottom of the screen to the center, for better one-finger control even on larger devices. For the same reason, numerous additional functions have been hidden and you only need to click on the main center panel to display them.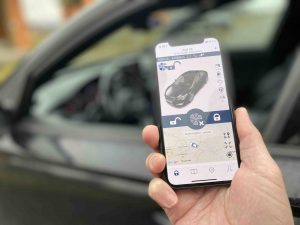 The map with the vehicle location has a new location at the bottom of the screen, which can be easily exchanged for the history event overview. The new location was also given to displaying of individual vehicle parameters, such as fuel level or engine temperature. You can also easily adapt their order and displaying to your needs.
During alerting of triggered alarm, the vehicle graphics shows which vehicle part triggered the alarm by changing its color. So when you come to your vehicle, you know immediately where to look for damage or on which side the intrusion occurred.
The Pandora Connect can be used by all owners of the Pandora Light Pro, Smart, Smart Pro, Elite or Professional systems.